Oman Tarassud+Registration 2021

Oman launches a technological surveillance system to track COVID-19. … Tarassud Plus is a system that combines a mobile application using artificial intelligence with enhanced features that include up-to-date COVID-19 statistics, guidelines and best practices to prevent the spread of infection.
>>> Tarassud+ Registration link <<<
Muscat: The Ministry of Health (MOH) has released a new update for the Tarassud+ app for android and iPhone.
The new update will allow the travelers who are coming to the Sultanate to register their personal information before arrival, which will accelerate finalizing the travel process at Muscat International Airport.
The app will also allow the inbound passengers to use the medical scout to report their health condition on a daily basis.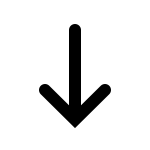 Helping Video